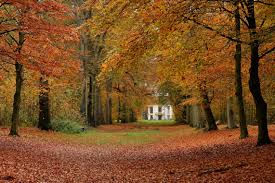 Before we get started, I just want to express our sincere condolences to all the victims of the Las Vegas shooting and that they are in our thoughts and prayers. #vegasstrong
Holiday Checklist
Now that fall is here, we need to get your home ready for the holidays! It's always good to do a maintenance check on your home because lets be honest; it's hard to find time! But could you imagine, it is Christmas Day and there's about to be 20+ people coming over and a roof leak occurs?! Yikes!
Hopefully this checklist can help you feel less stress during the holidays!
1. Roof – Take a walk around the house and make sure there are no loose shingles. Check the flashing too! It's always nice to have a professional do a inspection for those who have old roofs or live in rainy areas.
2. Caulking – This is a pretty critical maintenance action for any homeowner. The main areas to focus on is the top of exposed windows and lights to prevent rainfall from getting in.
3. Gutters – It's always very important to have this system flowing smoothly. When leaves, dirt, and runoff water stays in your gutters for too long, it not only creates blockage but can also lead to corrosion and rust. Some people like to have mesh guards over their gutters to keep debris out!
4. Plumbing – Water. We need it, yet it can cause major issues to a home! Locate your main water shut off valve and make sure all family members know where it is. It will come in handy to have multiple people know how to shut it off in case of an emergency!
5. Heating and AC System – Time for a seasonal checkup! People forget to change their filters so now would be a good time. You can also adjust your system's temperatures since we are transitioning from muggy to crisp and refreshing air.
6. Smoke and CO Detectors – Many forget to check, and just wait for the annoying beeps to alert them to a dead battery.  The International Fire Chiefs Association encourages you to change your smoke alarm batteries every November when you set your clocks back for Daylight Savings Time!
7. General Cleanup – There is always lots of cooking during the holidays (duh). But there are also people running their fireplaces. This would be a great time to remove fire hazards, inside and out!  Newspapers, magazines, junk mail, overgrown brush and trees, etc.
8. Thin out your holiday decorations – Some of us like to hoard the old decorations – but are we ever going to use grandma's old ornaments? Whatever you don't use, either give away or throw away!
If you want referrals to vendors/contractors to assist with any of these – my mom, Donna, has someone for everything.  Email us at klingerealty@gmail.com.