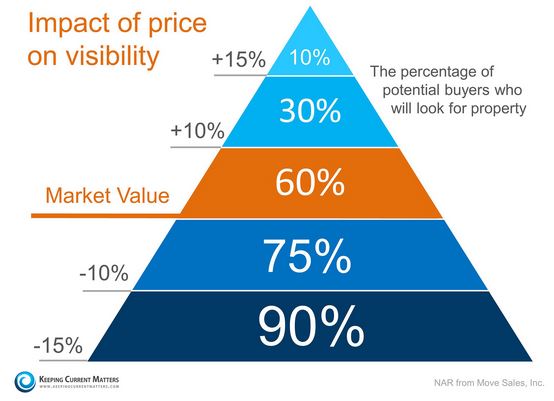 The pricing triangle above demonstrates the importance of an attractive list price.  These percentages are probably cut in half during the off-season, but there are still buyers – I've run into two bidding wars this week!
https://www.keepingcurrentmatters.com/2016/02/29/how-to-get-the-most-money-when-selling-your-house/
Excerpted:
Instead of the seller trying to 'win' the negotiation with one buyer, they should price it so that demand for the home is maximized. In that way, the seller will not be fighting with a buyer over the price, but instead will have multiple buyers fighting with each other over the house.
Realtor.com, gives this advice:
"Aim to price your property at or just slightly below the going rate. Today's buyers are highly informed, so if they sense they're getting a deal, they're likely to bid up a property that's slightly underpriced, especially in areas with low inventory."
Get Good Help!