What Do I Do With That Bonus Room?!
Most homes have some sort of bonus room whether it be a basement, attic, extra space in the master suite, or maybe even that bedroom that's a tad too small to fit a queen bed. The majority of people think about ripping a wall down and adding to that walk in closet – hey, I'm one of those people too! However, there are a few ideas that would work that wouldn't be as costly!
Check out our Pinterest board for examples:
https://www.pinterest.com/klingerealty/bonus-room-ideas/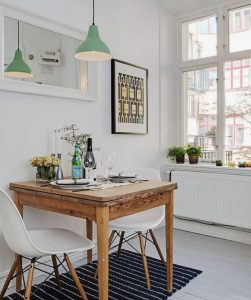 1. Breakfast Nook
If it's near the kitchen, place a table for two and a plant and VIOLA! You have your own cafe!
2. Kids' Playroom and/or Storage
Kids can never have enough things. If you have an actual room, this is a great place to have your kids play in! If you only have enough room for shelves, that works too! This would be a great place to not only store toys, but books, games, and even DVDs!
3. Bunk Beds
Let's say your room is too tight for that queen or full bed – perfect time to install some bunk beds. Add some drawers underneath to ensure you see some floor plus keep it clutter free! Yes, this might only work for children but who would really pass up on a cozy place to sleep?
4. Home Office
I assume this one would apply to a lot of readers out there. When building a home office in a confined space, think about putting storage and shelving above your desk/computer rather than next to it on the ground. You can install a light fixture on the ceiling or wall to clear up room on your desk as well!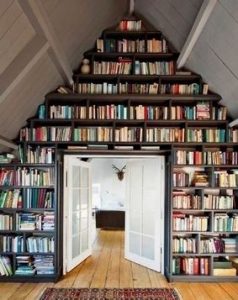 5. Guest Room
There are ways to trick the eye to make a small room seem much larger! The colors, the art, everything you do can make a room seem bigger or smaller. Here is another great article with creative ways to completely transform your bedroom!
http://hative.com/ways-to-make-your-small-bedroom-look-bigger/