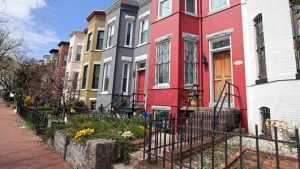 New research from JPMorgan examining historic data found that the risk of a dramatic decline in prices is low, despite current fears of a correction in the U.S. and Canada.
Using data from 14 developed countries dating back to 1950, JPMorgan's research found that sharp price corrections have been relatively uncommon, even following large price increases.
"The data show that sustained increases in real house prices have been the norm rather than the exception in the post-World War II era, as rising populations and incomes have pushed up land prices," Jesse Edgerton, U.S. analyst from the investment bank's economic and policy research team, said in the report entitled "Quantifying housing correction risk in Canada and the U.S.," published late Tuesday.
"Of course, there have been occasional large price declines over multi-year periods, as we saw starting in 2006 in the U.S. But such declines have not been common, even after periods of rising prices," he said, adding that the chance of a decline in prices was low.
"Simple models based on these data put the chance of a 20 percent decline in real prices within the next five years (roughly equivalent to a 10 percent decline in nominal prices) at about 20 percent in Canada and 10 percent in the U.S."
Read full article here:
https://www.cnbc.com/2017/07/26/jpmorgan-points-to-low-risk-of-a-us-housing-correction.html