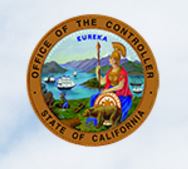 A reader asked if paying property taxes was mandatory, or if there was a bailout program available.  The state has a program, but you have to apply:
The State Controller's Property Tax Postponement Program returned in 2016 after being suspended by the Legislature in 2009. The program allows homeowners who are seniors (62 and over), are blind, or have a disability to defer current-year property taxes on their principal residence if they meet certain criteria including 40 percent equity in the home and an annual household income of $35,500 or less.
The 2016 application filing period is closed.  Applications for 2017-18 will be available in September 2017.  Please call (800) 952-5661 or email postponement@sco.ca.gov to join our mailing list.
http://www.sco.ca.gov/ardtax_prop_tax_postponement.html
They do charge 7% interest!