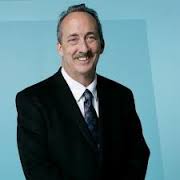 Jay Thompson is an ex-realtor, and currently on Zillow's staff.  He responded earlier today to our previous questions about Zillow stopping manual uploads:
Jay from Zillow Group here. To answer your questions:
1)  What about the Coming Soons?  If only MLS-fed listings are allowed, then that should be the end of the Coming Soon feature.  Or will Zillow allow their Premier Agents to use it?
Coming Soon listings will still be able to be manually entered. Some MLSs have a "Coming Soon" status and feed that to us, most do not. Coming Soon is limited to Premier Agents and those in the Zillow Pro for Brokers program.
2) Will they still allow for-sale-by-owners to manually feed?
Yes. Since there isn't a feed source for FSBOs, they can still be manually entered.
3) Zillow gives preference to their high-paying Premier Agents.  Will this eventually lead to more limits on the properties seen on Zillow – perhaps to those listed by Premier Agents only?  Or is Zillow just rattling their sabres?
There is no saber-rattling. Manually entered listings are a huge source of data errors and stale data. Eliminating manual entry helps provide more accurate data for everyone — consumers, and paying and non-paying agents a like. Listings aren't and won't be limited to Premier Agents only.