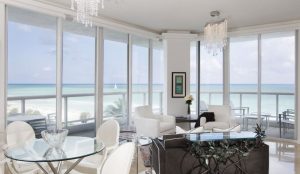 Sellers shouldn't put their home on the market until they have a good idea where they are going.

https://www.wsj.com/articles/when-home-sellers-stay-on-as-tenants-1489072782
When Rosemarie Roussel sold her one-bedroom co-op in Midtown Manhattan in late 2015, she also lined up a great deal on her next home: the same apartment.
Mrs. Roussel, 82, a retired fashion designer, sold her roughly 675-square-foot unit in October 2015 to her next-door neighbors for $585,000—$36,000 above asking price, plus a special request. She would stay on as a tenant, paying a below-market rent of $2,800 a month, while she pondered her next move—perhaps a return to her native France. The new owners, who plan to combine the apartments, get some income while they wait. They're in talks to renew the lease, and Mrs. Roussel might stay another year, or longer.
"It was a really friendly arrangement," says Mrs. Roussel, who shares cookies with the new owners' children. Listing agent Laurie Kraus with Corcoran says the lease helped seal the deal: There were seven offers on the Art Deco-style apartment, all over asking price.
Read more here – all happy endings, but risky. What if the sellers don't move?
https://www.wsj.com/articles/when-home-sellers-stay-on-as-tenants-1489072782
Save