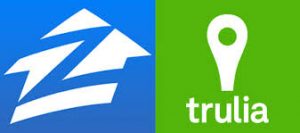 Zillow sent out this email today regarding the uploading of listings:
We wanted to let you know that Zillow Group will no longer accept manually entered listings from agents and brokers as of May 1, 2017. We are taking this step to provide buyers and sellers with the highest-quality listings data possible, and to provide agents and brokers with a simple way to market their listings. Broker and MLS feeds are the best way to achieve this.
Sandicor, our MLS, refuses to upload every listing.  Instead, each brokerage has to sign a separate agreement between them and Sandicor to authorize the Zillow feed.  There are already plenty of agents who don't know that the Zillow auto-feed was terminated, and now there will be other brokerages who refuse to comply, and/or don't realize that their listings aren't on Zillow/Trulia.
Oh well.
There are other questions though:
 What about the Coming Soons?  If only MLS-fed listings are allowed, then that should be the end of the Coming Soon feature.  Or will Zillow allow their Premier Agents to use it?
 Will they still allow for-sale-by-owners to manually feed?
 Zillow gives preference to their high-paying Premier Agents.  Will this eventually lead to more limits on the properties seen on Zillow – perhaps to those listed by Premier Agents only?  Or is Zillow just rattling their sabres?
Zillow has their foot on the neck of the real estate industry, and they can do whatever they want.  Who would stop them?  They are beholden to the high-paying Premier Agents, so expect more favoritism in that direction.