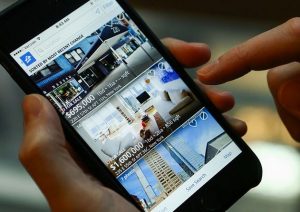 It is Zillow and their high-spending agents vs. everyone else now.
http://www.investors.com/research/the-new-america/zillow-starts-bidding-war-for-prime-real-estate-between-agents/
Zillow has a strategy to help accelerate the real estate industry's evolution to the survival of the fittest. Zillow is looking to help the best real estate agents — the ones who can best capitalize on the leads that Zillow generates and will therefore pay the highest ad prices — to extend their domination.
"We are accelerating the broader trend across the real estate agent population of higher-producing agents gaining market share from those who are less productive," Chief Executive Spencer Rascoff said on a November conference call with analysts.
The number of agents advertising on Zillow declined modestly in the third quarter to 89,147, but that was part of a planned shakeout. At the same time, the number of advertisers spending at least $5,000 per month rose 79% from a year ago, while average spending per agent rose 46%.
Read full article here:
http://www.investors.com/research/the-new-america/zillow-starts-bidding-war-for-prime-real-estate-between-agents/