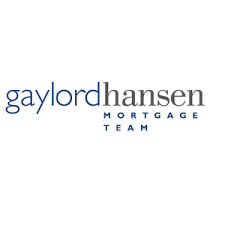 The Gaylord-Hansen Team of Caliber Home Loans had a seminar yesterday to discuss the details of their mortgage of the future – and they have it now!
The goal is to make the obtaining of a mortgage completely digital, and gather the documentation needed to fund a loan without the borrower having to cough up loads of paperwork.
Here is how they've improved the requirements of getting a mortgage:
 Income from your tax returns has been verified with the IRS for years.   But now Caliber not only pulls your income from the IRS, but they also conduct an automated cash flow analysis.  If the computer says the borrower qualifies, no other underwriting is needed.  Yes, we have had DU for years (designated underwriting), where the computer give the preliminary approval.  But those are based on income that was inputted by the lender.  With the new system, once the borrower has authorized the process, it goes untouched by human hands, making it fraud proof – a big plus!
  The borrower's credit history is pulled from the three bureaus, and the credit behavior gets analyzed automatically.  If the computer signs off, that's it – no other human touch needed.
 Equifax and other companies do the employment verifications, where they contact your employer directly to verify that you still work there.  Lenders usually handle those themselves, but much better to have a third-party be responsible.
 Your down payment/cash-to-close is verified automatically by Yodlee.  The borrower is emailed a verification form that authorizes Yodlee to check the balances of your designated accounts automatically.
 If the automated appraisal system scores the house at 2.5 or under on a scale of 1-5, then no formal appraisal is required in person.  The house may get looked at by satellite or drone to prove it's still there.
 Everything from start to closing is signed electronically, and stamped by a virtual notary who pops up on your screen.  They are using thumbprint verifications too, and anticipate going to retina scans.
 The funding of your loan can happen in eight days!
The mortgage underwriting process has always been the one-size-fits-all package, which wasn't really fair to the best qualifiers.  Now those borrowers with sterling histories won't be dragged through the same rigors  – instead, you are rewarded with speed and simplicity!