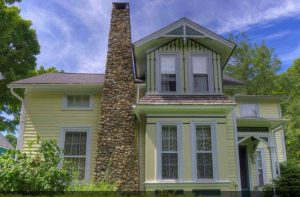 From the wsj.com:
http://www.wsj.com/articles/how-to-hide-a-celebrity-home-buyer-1484838701
Excerpts:
Code names. Clandestine meetings. Camouflage. High-end real-estate agents are increasingly turning to devices found in Hollywood thrillers to shield the identities of big-name clients.
When he's taking a well-known client to a showing, Tony Sargent of Manhattan-based brokerage Core said he won't tell the listing agent who the prospective buyer is—or he'll offer a different name. In Hawaii, Matt Beall of Hawai`i Life Real Estate Brokers, whose firm has worked with Julia Roberts and Neil Young, will borrow his wife's car for select showings, as paparazzi can recognize the autos of real-estate agents. During house tours, some agents impose a no-cellphone rule, or have the homeowner's staff vacate the property. And in other cases, home inspectors, listing photographers and other vendors sign confidentiality agreements.
Some prominent sellers throw in the towel from the get-go and decide to use their fame to bring attention to a listing. That can potentially lead to a quicker sale and a higher price.
Read full article here:
http://www.wsj.com/articles/how-to-hide-a-celebrity-home-buyer-1484838701
Save