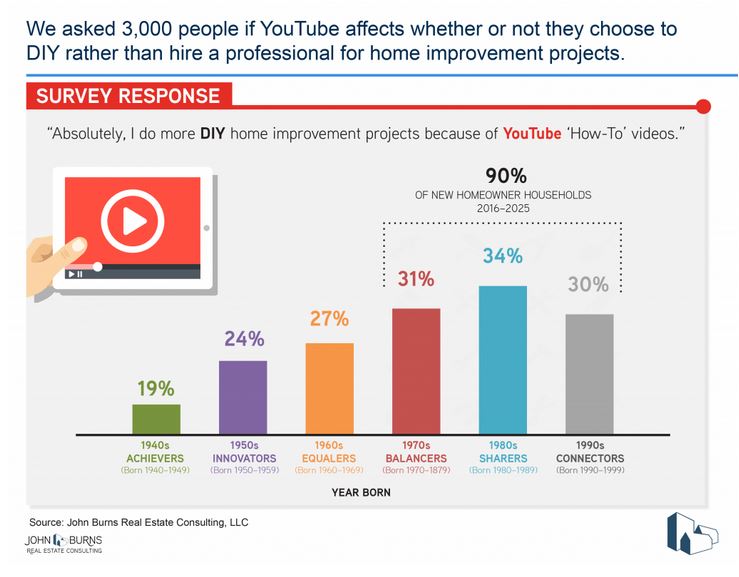 https://www.realestateconsulting.com/youtube-plus-demographic-shifts-giving-rise-to-diy-surge/
The home-improvement videos on YouTube are causing more people to do their own repairs around the house – great! Personally, I like to stick to the minor fixes – let the pros help you with anything major.
(link to my recommended vendors).
Lowe's is the most subscribed retailer on YouTube – this drywall repair video has over 668,000 views!