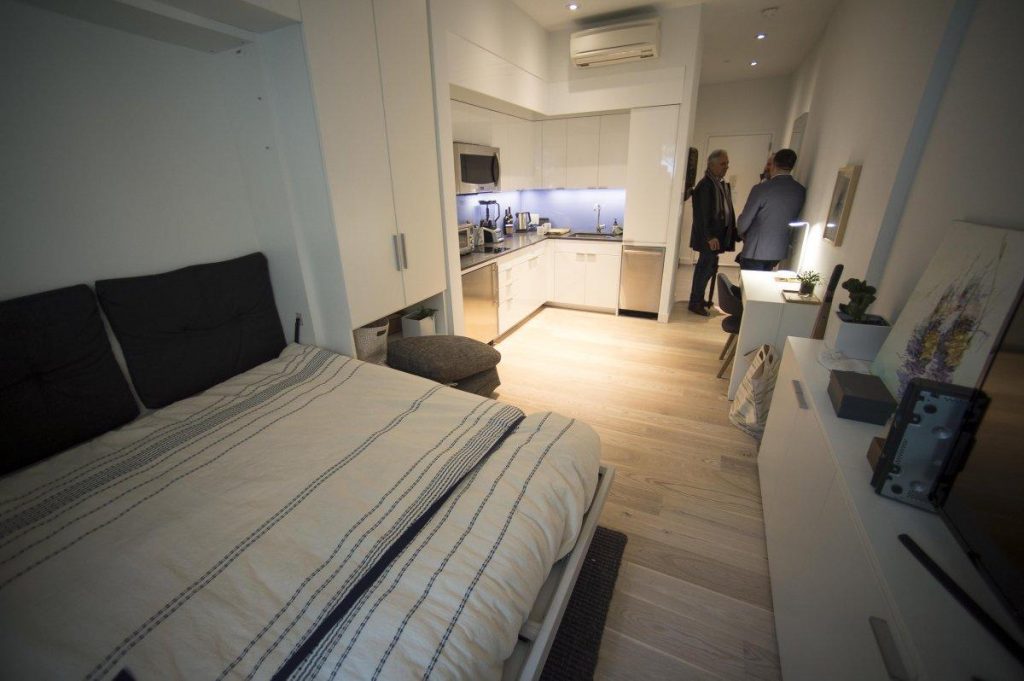 Hat tip to Susie for sending this in – smaller is getting more popular!
The city's first apartment building with mini units is ready for Big Apple tenants.
City officials joined Monadnock Development and the Lower East Side People's Mutual Housing Association to celebrate the completion of Carmel Place Thursday.
The 55 micro-unit project at 335 E. 27th St. in Kips Bay was launched after a 2013 city competition to look into new ways to find affordable housing for the booming population of one- and two-person households. That category represents about 63% of the city's renters, records show.
The apartments are between 260 and 360 square feet and have 9-feet-by-8-inch floor-to-ceiling summits. The units also include 8-feet high windows, a Murphy bed, some small storage spaces and an open kitchen.
"Why should New Yorkers have fewer options than people who live in Hong Kong or San Francisco?" said Kirk Goodrich, vice president and director of real estate development for Monadnock. "Interest in the building has been off the chart."
The building also has a gym, a club room, resident lounge and an outdoor terrace. The rent runs from $600 a month and up, renters and organizers said.
http://www.nydailynews.com/new-york/residents-squeeze-city-micro-unit-apartment-building-article-1.2847912