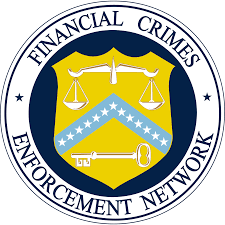 They will probably pursue these transactions just like they went after Angelo Mozilo or the thousands of short-sale fraud cases…..from HW:
http://www.housingwire.com/articles/37637-us-expands-investigation-into-money-laundering-by-foreign-cash-buyers
The federal government revealed Wednesday that its investigation into foreign buyers using high-end U.S. real estate as a means to launder money found that potentially illicit activity is behind a "significant" portion of the cash transactions in Manhattan and Miami, and plans to expand the investigation into several other areas.
Earlier this year, the Treasury Department's Financial Crimes Enforcement Network stated that it was "concerned about illicit money" being used to buy luxury real estate, and planned to begin identifying and tracking the previously unknown buyers who used shell companies to hide their identities.
At the time, FinCEN issued a "Geographic Targeting Order" that required title insurance companies in Manhattan and Miami-Dade County to identify the actual person behind shell companies used to pay all cash for high-end residential real estate in those two areas.
In a call with reporters on Wednesday, a FinCEN official stated that more than 25% of transactions covered in the initial inquiry involved a "beneficial owner" that is also subject of a "suspicious activity report," which is an indication of possible criminal activity.
"In particular, a significant portion of covered transactions have indicated possible criminal activity associated with the individuals reported to be the beneficial owners behind shell company purchasers," FinCEN said in an associated release.
FinCEN said that the findings of the initial investigation corroborate its concerns that all-cash transactions are "highly vulnerable to abuse for money laundering."
According to FinCEN, it will soon require all U.S. title insurance companies to reveal the individual behind all-cash, high-end real estate transactions in the following areas:
All boroughs of New York City
Miami-Dade County and the two counties immediately north – Broward and Palm Beach
Los Angeles County, California
The three counties comprising part of the San Francisco area – San Francisco, San Mateo, and Santa Clara counties
San Diego County, California
Bexar County, Texas, which includes San Antonio
"By expanding the GTOs to other major cities, we will learn even more about the money laundering risks in the national real estate markets, helping us determine our future regulatory course," El-Hindi said.
The monetary thresholds for each area are different, and reflective of the real estate market in the area.
In Manhattan, for instance, title insurance companies will be required to reveal the individual behind a cash transaction on all sales of $3 million and above, while in the San Antonio area, the threshold for reporting is $500,000.
Click the image below for a look at the dollar threshold for all of the metro areas that are a part of the expanded investigation.
On the call with reporters, a FinCEN official stated that there are various reasons why those six areas were selected, including: the prevalence of shell companies used in all cash transactions in each area; whether the luxury market in that metro area is attractive to foreign buyers; and information provided by law enforcement.
Save
Save