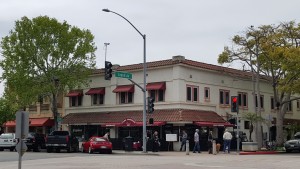 More Team 10 coverage on the fraud being perpetrated by Kelley Zaun and Carousel Properties.  Zaun claims that the reason she hasn't forwarded any of the rents she collected to the rightful homeowners is because she got sick, then had a software snafu.
In the story below, Zaun is making it sound like innocent mistakes were made and it will all get sorted out.
But she has done a couple of things that don't appear so innocent.
In the case I know, the tenant complained to her that the landscaping wasn't being maintained.  She told him that landscaping is an additional charge of $200 per month, which he starting paying.  But she never told the homeowner……and never sent a landscaper!
She also finally sent the three-months' worth of rent owed to the homeowner, but two days later the bank reversed all charges.
The victim I know still hasn't received any money.
http://www.10news.com/news/police-investigating-carlsbad-property-management-company-050516
Carlsbad police are investigating a North County property management company after numerous homeowners complained the company took their money.
Team 10 first reported on Carousel Properties in April. Homeowners told Team 10 that the company and the owner, Kelley Zaun, collected money from their tenants, but never gave it to the homeowners.
A Carlsbad police spokesperson confirmed a case has been filed with their department, but did not go into specifics.
Rinda White hired Carousel Properties to manage her Vista home. She said the company owes her $1,800.
"We haven't been able to travel to see the grandkids, we haven't been able to buy things for our home that we normally buy. We've just been operating with gas and groceries," White said via Skype from Texas.
Martin Benowitz said Carousel Properties owes him about $8,000.
"I was more than a little bit irritated," Benowitz said.
Zaun has not spoken to Team 10 and her lawyer has not returned Team 10's phone calls and emails.
Homeowners, however, showed Team 10 an email dated Wednesday that said Zaun is getting "additional help in all areas of my business; most notably, my bookkeeping."
The email goes on to say she has an offer to join another company and feels it's the "best possible system" for the homeowners.