We're about halfway through the spring selling season!
The Zillow Group said that it is best for San Diegans to sell their house in March.  But a few years back, I wrote this article suggesting that May is also a good time, because you can pick up on the momentum of others who have already sold around you:
But it's also the time of year when active listings may start stacking up.  What happens when houses aren't selling? Sure, you can just lower the price, but are there more variables to consider?
We were faced with that problem in Santee with the big-view house.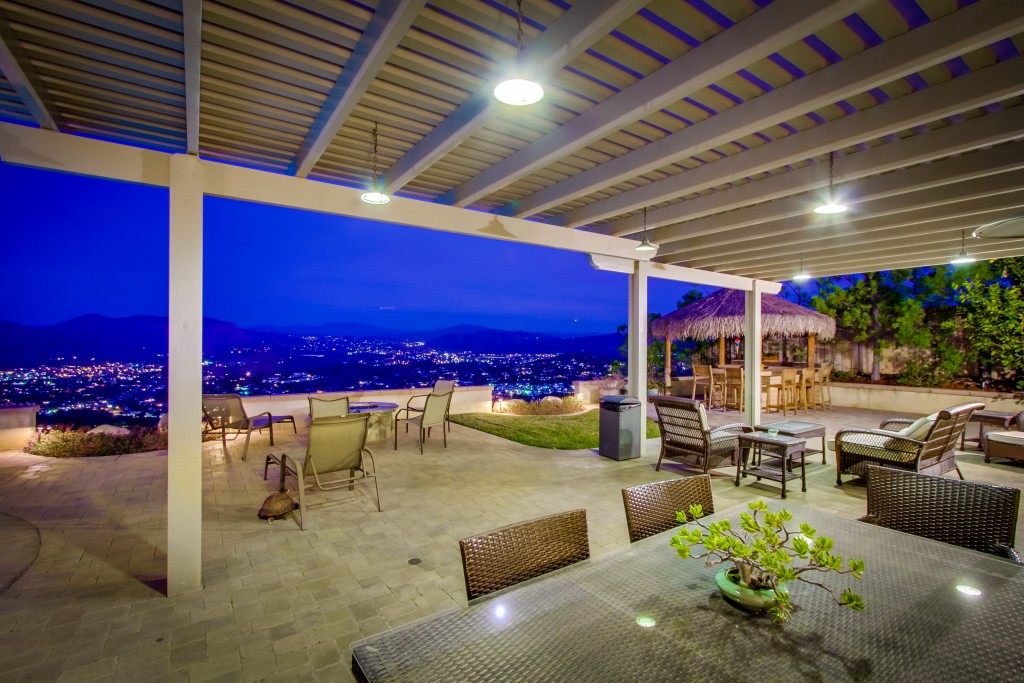 Though the single-level floor plan and extensive upgrades were desirable, we weren't getting any bites while listed for $1,199,000.  A bigger two-story house on the other side of the street had closed for $975,000 on March 1st, and the general perception was that the westerly view was preferred (even though obstructed by roof tops at ground level).
But another factor was that there have only been two houses in the history of Santee that sold for $1,000,000 or more.  One of those was in 2008 – not exactly a usable comp.
The house directly across the street was also listed for sale, at $1,228,000 for a two-story that was 12% larger.   With us at $1,199,000, it was a standoff – neither stood out as the obvious buy.
The key point?
A standoff means somebody has to go first.
When there are multiple houses for sale that are all priced about the same, it's too easy for buyers to go into paralysis – and wait for the sellers to go first.
So after 30 days on the market, we lowered our list price by $80,000 to $1,119,000.  At $109,000 under the neighbor, we looked like the better buy on paper.  We had been keeping a steady open-house schedule, and the following weekend I found our buyer.
After we went pending, the house across the street did lower his price to $1,149,000, and he found a buyer a couple of weeks later (still pending today).
Who won?
Both sellers won, in my opinion.
We consciously took the more-certain route by being the first to lower our price, and dropped it enough that the gap between us helped to make us look more attractive.  Then once we were pending, someone took comfort in knowing they wouldn't be the only buyer on the street over a million, and bought his house.
A secondary point is how quick we moved. After 30 days we didn't have any significant action around our $1,199,000.  Rather than keep waiting and hoping for more weeks or months, we agreed on the more aggressive plan.
If we hadn't, we'd be sitting around today with about 100 days on the market.  At that point, potential buyers got you – they know your price is wrong, and the first price reduction might get ignored.  Then sellers are chasing down the market as the selling season starts to run out of gas – don't get in that position!
Get Good Help!