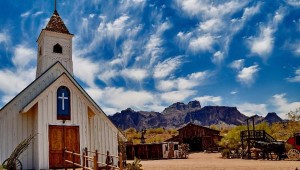 For most baby boomers, it takes leaving town to really make it worth selling.
But where do you go?
If you still want to stay around SoCal, places like Idyllwild, Julian, or Running Springs are all within a half-day drive.  If you don't mind going further, places like Prescott and Payson, AZ are at a high enough elevation that you get out of the heat.
Or check one of these spots:
http://www3.forbes.com/investing/25-best-places-to-retire-in-2016/