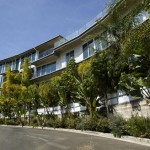 http://www.latimes.com/local/california/la-me-0323-saudi-party-animal-20160323-story.html
Over the years, neighbors accused Danny Fitzgerald of leasing his Hollywood Hills homes for loud parties. He said they had nothing better to do and suggested they "go to Palmdale where they belong."
Then Fitzgerald had a brush with royalty.
This week he filed a lawsuit against a Saudi prince he accused of partying so hard — with drugs and strippers — that it caused more than $80,000 in property damage to one of his homes. Including other problems, such as not being able to lease the home out while it was being repaired, damages totaled more than $300,000, according to the complaint.
"It was horrible," Fitzgerald said. "The guy just took full abuse of my home."
Fitzgerald said his homes were only a source of trouble from 2012 to 2014, when he said a realtor had control over two of them and rented them out to everyone. He said there hadn't been any problems since then — until the prince showed up.
"The only mistake I've made in the last two and a half years was this prince rental," Fitzgerald said. "Here I am putting my reputation back together and then he just destroys it in one month."
Fitzgerald said the trouble began after Saudi Prince Aziz al Saud leased one of his homes. He said the prince had one of his workers sign the lease agreement on Weidlake Drive in August. Fitzgerald said he and the prince had agreed that he would have only one party.
But throughout the one-month lease, according to the lawsuit filed in Los Angeles County Superior Court on Monday, the prince ransacked the home, threw all-night parties and caused near daily disturbances to the neighborhood.
Then there was the graduation party.
"It sounds innocent, a graduation party," Fitzgerald said. "Doesn't it?"
There were supposed to be no more than 150 guests at the Aug. 16 party, he said. They were there to celebrate the prince's graduation from Pepperdine University, the complaint states.
Instead, according to the complaint, more than 800 people showed up, with guests doing drugs, including smoking marijuana, and strippers dancing on kitchen countertops.
Fitzgerald said there was damage to furniture and walls and that hardwood floors buckled because of spilled drinks. His invoice for the damage totaled $86,379. In the complaint, Fitzgerald alleges that the defendants — who include two of the prince's employees — have not paid for any damages.
"Incredibly, after this August 16 party, Prince Aziz continued to have nightly parties until the early mornings and continued to leave piles of trash on the street," the complaint read. "Guests of the Prince were seen urinating on Plaintiff's neighbors' properties."