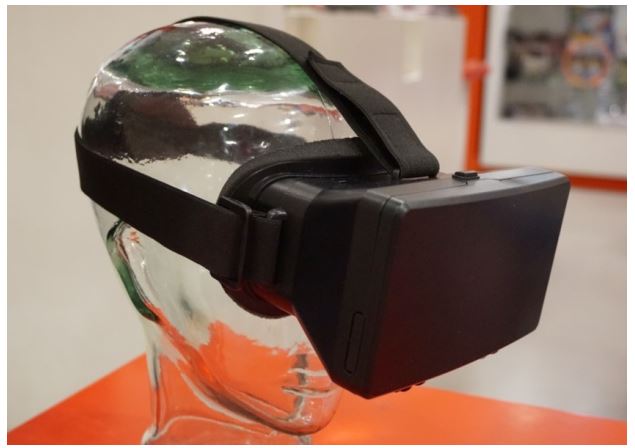 These 3D viewers are already available, and could cause agents to skip the fancy movie-like home tours and just choose reality…..or some combo?
Homebuyers in less than ten years' time will visit properties remotely through virtual reality devices – and check out potential neighbourhoods using their own personal drones, a new report has revealed.
Trends analysts The Future Laboratory said the idea of actually physically visiting properties while house-hunting will be less and less common by the 2020s.
Instead, there will be multi-brand 3D virtual reality cafes where buyers will be able to explore new off-plan homes for sale as if they were really inside them.
And by 2025, 'haptic' technology will even allow a home buyer to feel and even smell the inside of a property without leaving the showroom or the comfort of their own home, according to the report commissioned by leading national estate agency easyProperty.
Meanwhile, most Britons will own a personal drone with which home buyers will be able to see what the neighbours are like, how busy nearby roads are and other information not otherwise easily available.
Rob Ellice, CEO of easyProperty, said: "Many of the future technologies predicted in the report already exist in other sectors, albeit at nascent stage."
"A small number of buyers are taking virtual tours of luxury homes but it will not be long until these tours will move into the mainstream property market, partly driven by the internalisation of the industry.
"Seamlessly integrating our digital and physical worlds, virtual reality tours will count as a first viewing, as people are usually going to physically do the second viewing, but this helps to better qualify them and speed up the sales process."
Read full article here:
http://www.fifetoday.co.uk/news/buying-and-selling-homes-in-2025-1-4051522