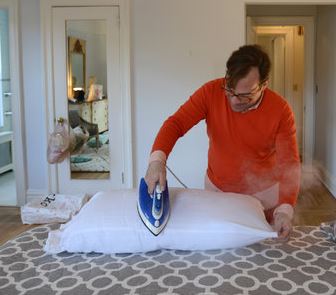 Higher prices bring more expectations, and today, buyers want to be dazzled.  Staging really helps with the oddball floor plans or houses full of clutter, but should every seller do it?
http://www.nytimes.com/2016/01/24/realestate/home-staging-new-york.html?
An excerpt:
Homeowners, reluctant to spend the money or admit that their decorating choices might not be catnip to buyers, are often loath to pay strangers to impose their tastes on their premises.
But as staging has evolved over the past decade, many real estate professionals say it has become more important — and more sophisticated — than ever.
"It always makes a difference, and is essential in this market," said Richard Balzano, an associate broker at Douglas Elliman Real Estate who frequently refers his clients to stagers and even pays for the preliminary consultations.
In the past, many stagers focused on decluttering and implementing minor tweaks in furnished homes. Or they appointed vacant apartments with basic rental furniture to prove that rooms were large enough for regular sofas and queen-size mattresses.
Today, they are increasingly tackling all-out transformations that aim to present compelling contemporary design, while projecting a complete aspirational package.
"It's not just about solving a problem now, but much more about presenting a lifestyle to prospective buyers," said Jane Saidenberg, the design director of Studio D, a staging company with offices in New York and San Francisco. "People want it to look like a shelter magazine, or like something they've seen on TV. It's more elevated than it has been in the past."
Read full article here (with 200+ comments since Frday):
http://www.nytimes.com/2016/01/24/realestate/home-staging-new-york.html?