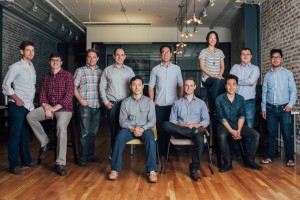 These guys are taking a lot of risks to be only making 6.5% on each sale.  They would be crazy to try it in the higher-end markets!
http://www.bizjournals.com/sanjose/blog/techflash/2016/01/keith-rabois-home-buying-startup-raises-80m.html
Opendoor Labs Inc., the home-buying startup co-founded by former PayPal and Square executive Keith Rabois, quietly raised $80 million in new funding last year as it expands to new parts of the country.
The San Francisco company led by CEO Eric Wu uses data and software to simplify the process of selling a home quickly. It does so at a discount to what a homeowner might get on the open market but promises a much quicker deal.
It started out in Arizona and expanded to the Dallas, Texas, area after raising two rounds of funding last year. Its $80 million Series C round in October followed a $20 million Series B round in February.
Opendoor has now raised about $110 million altogether since I wrote about them in a June 2014 Silicon Valley Business Journal cover story. Backers include Access Industries, GGV Capital and Khosla Ventures (where Rabois is a partner).
The Wall Street Journal reported on Friday that through mid-December, Opendoor had bought and sold just over 200 homes. It also owned about 30 homes at that time that it had failed to resell for at least six months.
The Journal said the company paid an average $230,000 and resold them within 90 days for an average of $245,000.
In addition to Dallas, Opendoor is also targeting Las Vegas, Denver and Portland, Oregon. But it is avoiding expensive markets like Silicon Valley and San Francisco.