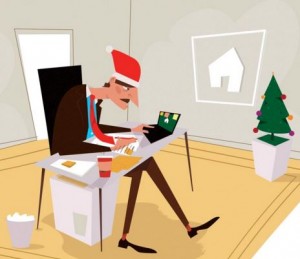 A favorable report from the wsj.com on holiday sales:
http://www.wsj.com/articles/holiday-sales-real-estate-deals-often-surge-in-december-1450364907
An excerpt:
From Thanksgiving through New Year's Day, there are 20% fewer $1 million-plus listings, and they spend an average 35% more days on the market, compared with the peak buying season in May and June, according to Realtor.com. The study looked at 10 major markets, including New York, Chicago, Washington, D.C. and San Francisco, from January 2014 through September.
But there is a jump in activity in the second week of December—a 10% rise in signed contracts from the previous week, followed by a 5% bump in closings. "It's sort of like a second wind from the crazy summer activity," said Javier Vivas, an economic-research analyst for the site. It is fueled by a wave of price cuts and new listings in November, and a fear of what's to come: January through the end of February is 10% to 20% slower than December in most markets, he said.
Read full article here:
http://www.wsj.com/articles/holiday-sales-real-estate-deals-often-surge-in-december-1450364907