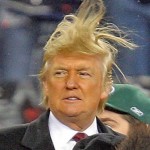 From Bloomberg – hat tip GM:
Billionaire Donald Trump, who built his fortune in real estate, told Bloomberg Politics this week that he wants to raise his own taxes. One way to do it is a bipartisan proposal that would blow up one of the real estate industry's favorite tax breaks.
The break, known as the like-kind exchange or "1031" for the tax code section it comes from, lets real estate owners sell one piece of property and buy a new one soon afterward without paying any capital gains taxes on the profits from the sale. The result is an ever-increasing pile of deferred capital gains, taxed only whenever there is a final sale or, better yet, never taxed as income at all upon death.
Read full article here: