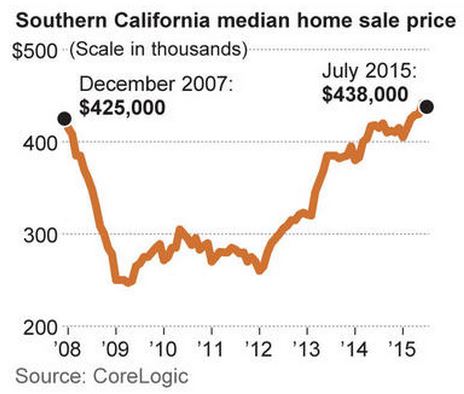 An article from the latimes.com trying to scare up some fear about the stock market woes this week, with a couple of good quotes about China:
http://www.latimes.com/business/realestate/la-fi-socal-housing-20150829-story.html
An excerpt:
Tom Berge Jr., president of the West San Gabriel Valley Assn. of Realtors, has had a different experience. He said three or four Chinese business owners looking to invest in homes have raised concerns to him over economic turmoil in China. But it wasn't because they might no longer be able to afford local real estate.
"Their fear is the government is going to limit the money that can freely move out of China," he said.
Christopher Thornberg, founding partner of Beacon Economics, believes that slowing growth abroad won't slow investment because Chinese residents will become more inclined to move money into what they consider a safe investment.
"If anything, this is only going to intensify the push to get money out of China," he said.
http://www.latimes.com/business/realestate/la-fi-socal-housing-20150829-story.html