This was filmed in Nelson, B.C. (due north of Spokane) – it gets cooking at the 2:00-minute mark:

Jim Klinge
Klinge Realty Group
Broker-Associate, Compass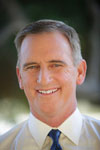 Are you looking for an experienced agent to help you buy or sell a home?
Contact Jim the Realtor!
682 S. Coast Hwy 101, Suite #110
Encinitas, CA 92024

(858) 997-3801 call or text
CA DRE #01527365, CA DRE #00873197
Subscribe
Latest Tweets
New post (Been Here Before) has been published on http://bubbleinfo.com - https://www.bubbleinfo.com/2022/09/25/been-here-before/
One of the malinvestments from taking policy rates to zero percent: the creation of an economic system that involves passing long-lived assets back-and-forth, back-and-forth.

The United States has about 1 realtor for every 100 people in the labor force. More than you-know-when.
New post (Happy Anniversary http://Bubbleinfo.com!) has been published on http://bubbleinfo.com - https://www.bubbleinfo.com/2022/09/24/happy-anniversary-bubbleinfo-com/