Jim Klinge
Klinge Realty Group
Broker-Associate, Compass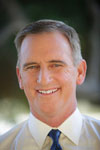 Are you looking for an experienced agent to help you buy or sell a home?
Contact Jim the Realtor!
682 S. Coast Hwy 101, Suite #110
Encinitas, CA 92024

(858) 997-3801 call or text
CA DRE #01527365, CA DRE #00873197
Subscribe
Latest Tweets
New post (Why Jim the Realtor) has been published on http://bubbleinfo.com - https://www.bubbleinfo.com/2022/12/03/why-jim-the-realtor-2/
There's 3 seconds left on the clock. You're down by one point. Who do you give the basketball to?

Lebron James? Steph Curry?

Nope. You put it in the hands of 8th Grader Cooper Thorson.

He just hit the shot of a lifetime.
We talk a lot about homeowners being rate-locked into their homes as rates have increased. It's true that 93% of outstanding mortgages were locked in below 6% as of Q2 2022. But 42% of owned homes have no mortgage associated with them, making them immune from the lock-in effect.