This 3 br/3.5 ba, 3,229sf LEED house on Neptune is still for sale, down to $2,950,000:

Jim Klinge
Klinge Realty Group
Broker-Associate, Compass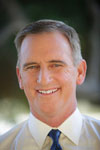 Are you looking for an experienced agent to help you buy or sell a home?
Contact Jim the Realtor!
682 S. Coast Hwy 101, Suite #110
Encinitas, CA 92024

(858) 997-3801 call or text
CA DRE #01527365, CA DRE #00873197
Subscribe
Latest Tweets
1/ The S&P rose 14% between election day and inauguration, the strongest transition rally on record (H/T @WSJ market data group). It rose 6% during Trump's transition, which leads me to reconsider ...
As a housing professional, I don't recommend spending $635,000 for an RV......One Alabama couple set out to find the perfect Florida motorcoach resort to park their 45-foot RV during winter. We joined them on their journey https://www.wsj.com/articles/this-couple-had-one-loose-end-to-tie-up-before-retirement-where-to-park-their-rv-11607622054?st=ephtr4ytskmv3j8&reflink=desktopwebshare_twitter via @WSJ