San Diego Peak-to-Trough-to-Now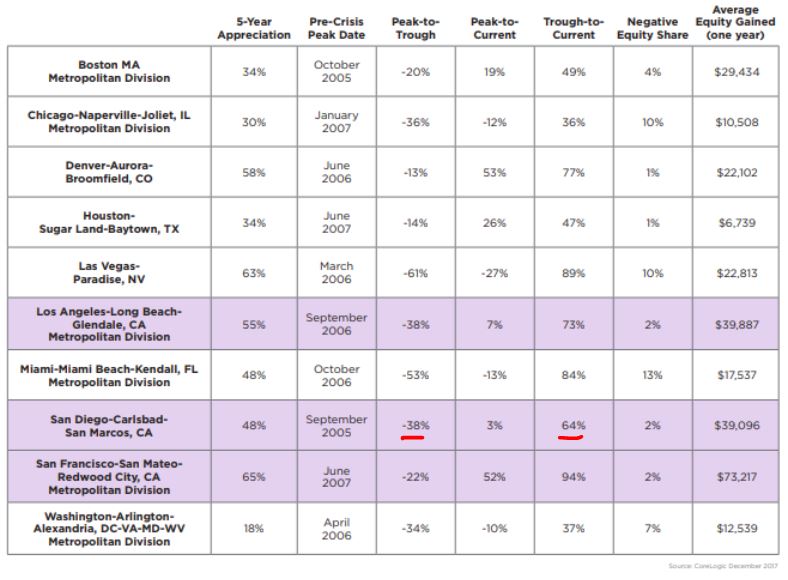 The trough for San Diego was April, 2009.
Interestingly, only four of the 10 largest metros in the study – Washington D.C., Seattle, Austin and Denver – are considered overvalued. This indicates that despite the growth in home prices in metros like San Diego and Boston, other economic factors such as low unemployment, people choosing to rent, and access to high-paying jobs, have kept these regions within the normal range.
Read full article here