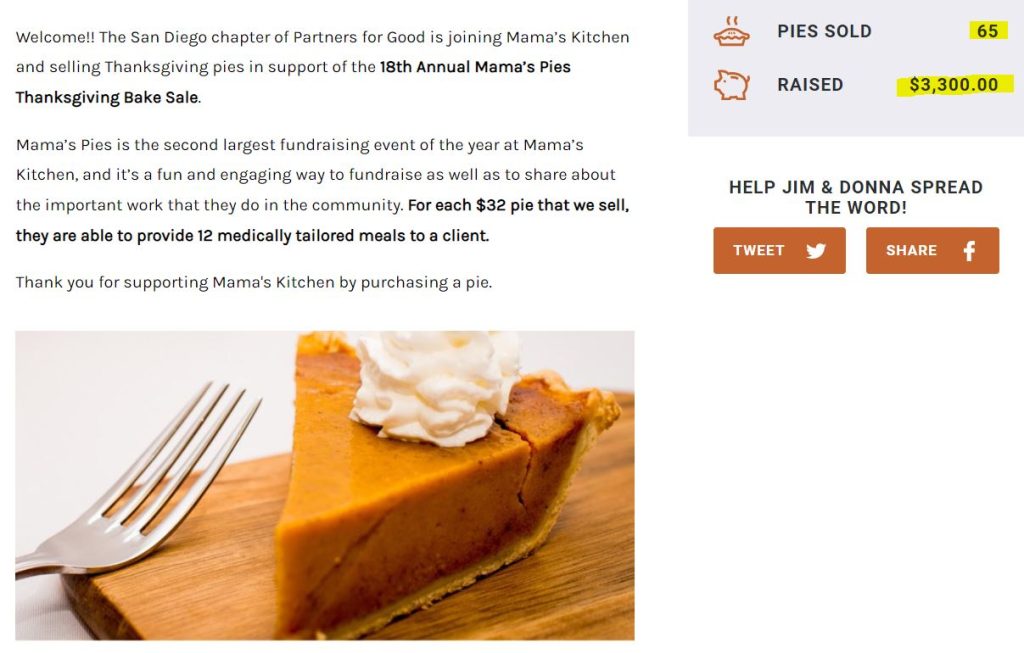 Thank you for the tremendous support!  You generously bought 65 pies and donated another $3,300 to the cause. It will allow Mama's Kitchen to provide 2,017 medically-tailored meals to San Diegans who are vulnerable to malnutrition due to critical illness.
A special thanks to Brian for donating $1,000!
We are eternally grateful for your support.