The reason for breaking down the active and pending listings by zip code is to give the readers a closer look at their neighborhood stats. A healthy market is when there are two actives to every pending.
There are a couple areas (in red) where the number of pendings have dropped significantly. But in six of the more-expensive areas, there are the same number of pendings now as there were last month: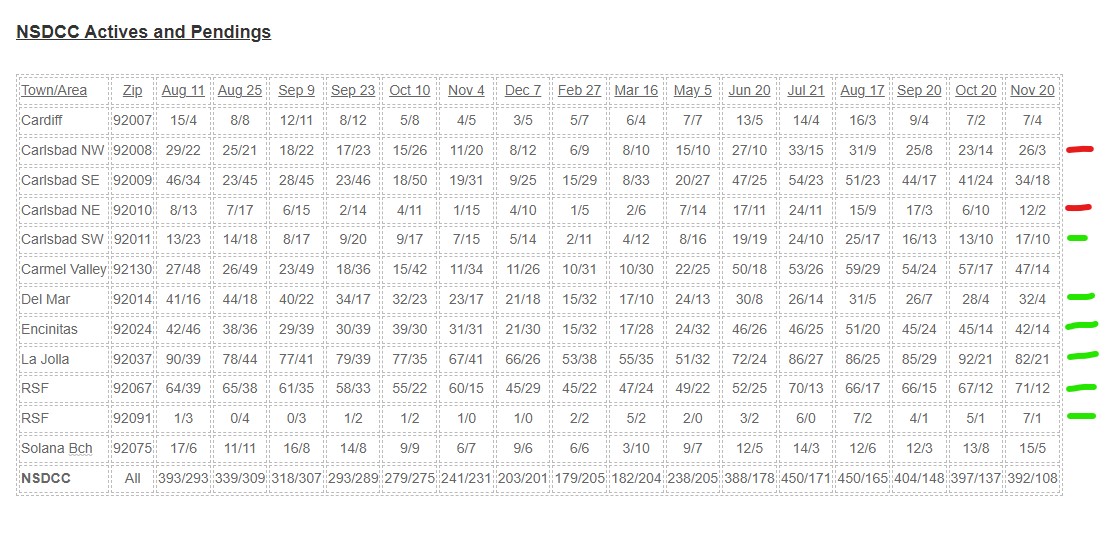 All we have to do is muddle through the next three months!
In 2020, we had 400+ pendings from June 22nd to November 30th – with a peak of 491 pendings on September 7th.