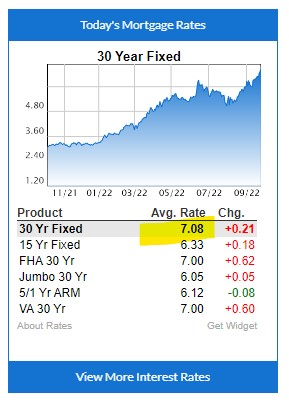 Hat tip to Garry and Rob Dawg who predicted that we'd hit 7% this year, for the first time in over 20 years!
It was in April, 2002 that rates were over 7%, back when the NSDCC median sales price was $635,000.  This month it's $2,075,000!
Rates have never doubled this quickly, and the increase looks like the fastest since 1981: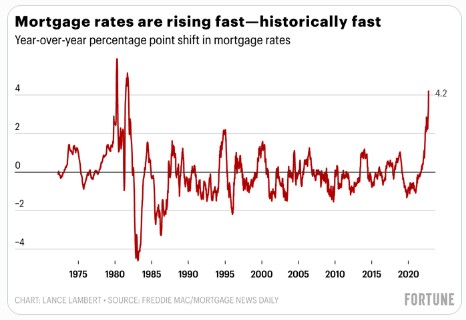 And it will probably keep going!