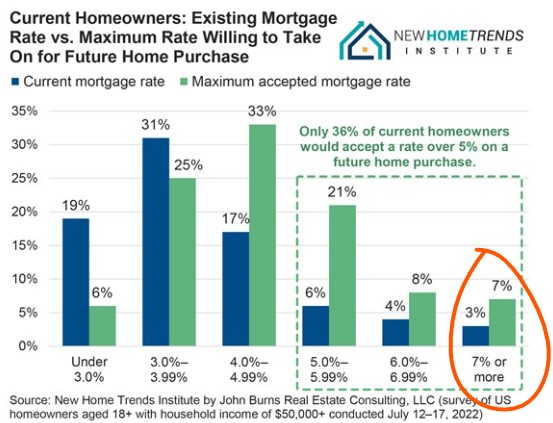 Graph from JBREC:
Only 36% of current homeowners said they would move if rates were 5%+,
Only 15% said they would move if rates were 6% or higher, and
ONLY 7% OF CURRENT HOMEOWNERS WOULD MOVE IF RATES WERE 7% OR HIGHER.
If the market of move-up and move-down buyers has seized up like an old Ford, then who is left?  Who are the buyers who will stay in the hunt?
It will be those who don't own a house here and are hoping to find a cooperative seller:
1031 exchangers
Parents buying with/for kids.
Out-of-towners
First timers
The buyer pool is probably shrinking daily – great news for those who have the guts to keep looking!