The MLS company in Washington state is looking to help with the transition of how buyer-agents get paid.  I'm not sure the agents appreciate it though!  Could this help sellers see that paying a bounty to buyer-agents would incentivize a sale?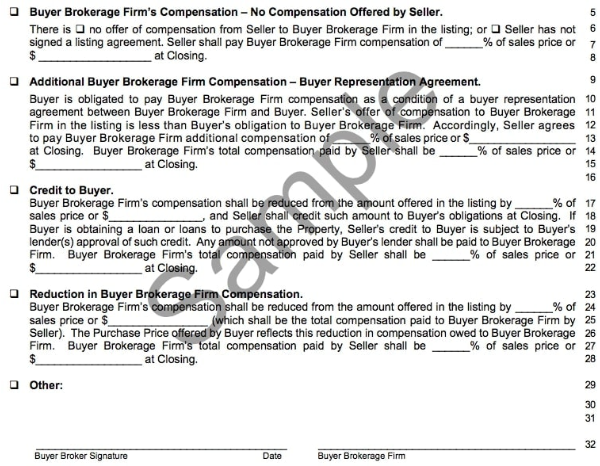 The NWMLS, with its 32,000 subscribers, is changing "its rules and its transaction forms in a bid to boost transparency regarding agent compensation, offer buyers and sellers more options regarding compensation, and encourage innovation in brokerage models."
That means that "when offered, compensation to the buyer broker will come from the seller directly" rather than the longstanding policy of the listing broker sharing a portion of the commission back with the buyer broker. The changes go into effect on October 3rd.
After that date, NWMLS's new residential purchase and sale agreement will specify "that the seller may offer no compensation to the buyer brokerage firm, may offer additional compensation in order to meet the buyer's obligation per a buyer representation agreement, may offer a credit to the buyer, may reduce the compensation offered in the listing, or may offer an alternative to either of those options."