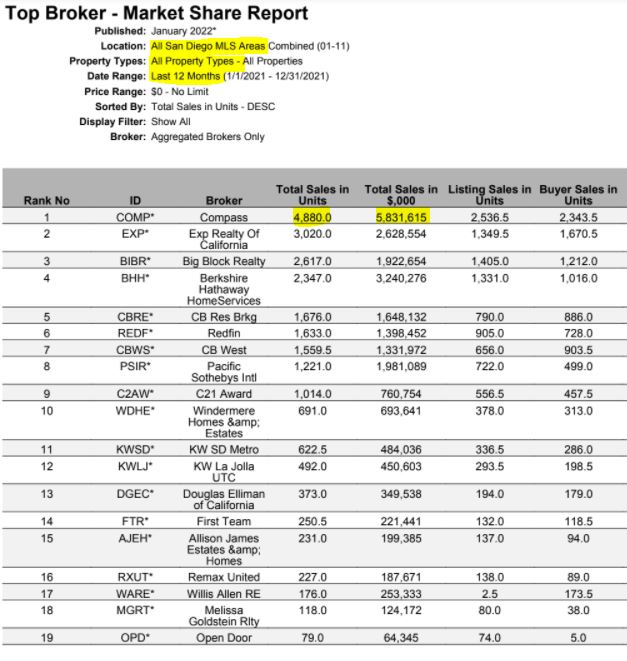 I screwed up the national rankings the other day. Donna sent me that clip but it was the 2020 list, not from last year. Anyway, who cares about the national – real estate is local!
In just 3+ years, Compass has become the dominant real estate brokerage in San Diego County, and it's not close. Even if you add the two CBs together, our volume last year was almost double any other brokerage.
How will this affect consumers in the future?
As buyer-agents are phased out over the next 1-2 years (and it could happen sooner), there won't be a need for the MLS. Inputting our listings onto Zillow will become voluntary, and only used if the homes can't be sold in-house.
It will be just like the commercial side of real estate, where all the good deals are kept in-house, and only when they don't sell, are the listings inputted onto LoopNet.