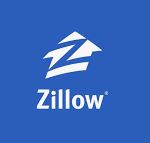 If you can't make a profit flipping houses in this market, well then yeah, you should probably stop (hat tip G.A.!)
Real-estate firm Zillow Group is exiting the home-flipping business, saying on Tuesday that its algorithmic model to buy and sell homes rapidly doesn't work as planned.
The firm's termination of its tech-enabled home-flipping business, known as "iBuying," follows Zillow's Oct. 18 announcement that it was halting all new home purchases for the rest of the year. At the time, Zillow pointed to labor and supply shortages for its inability to renovate and flip houses fast enough.
But Chief Executive Rich Barton said Tuesday that Zillow had failed to accurately predict the pace of home-price appreciation, marking an end to a venture the company once said could generate $20 billion a year.
"We've determined the unpredictability in forecasting home prices far exceeds what we anticipated and continuing to scale Zillow Offers would result in too much earnings and balance-sheet volatility," Mr. Barton said in a statement.
Zillow's share price was down about 12% in late trading on Tuesday, but before it announced the decision to end home flipping.
The move represents a big hit to Zillow's top line. Home-flipping was the company's largest source of revenue, but it has never turned a profit.
Zillow, which will release earnings later on Tuesday, said it would report that its home-flipping business, Zillow Offers, lost $381 million last quarter, resulting in a combined loss of $169 million across all of Zillow. The company said it also plans to cut 25% of its workforce.
Zillow has an inventory of more than 9,800 homes across the U.S. that it is currently shopping to investors. There are another 8,200 homes in contract it has agreed to buy. The company expects to lose somewhere between 5% and 7% on these homes, the company said.
Starting in the summer, competitors such as OpenDoor and Offerpad began to pull back from home purchases in one of the biggest home-flipping markets, Phoenix, as the red-hot pandemic market began to cool.
But Zillow accelerated, according to an analysis of sales records by real estate tech researcher Mike DelPrete, scholar-in-residence at the University of Colorado Boulder. Zillow also paid significantly more than those competitors for each home it purchased, buying homes priced $65,000 above the median on average, according to Mr. DelPrete's analysis.
By October, the company had listed 250 Phoenix homes at an average price discount of 6.2% below what it had paid for them. Mr. DelPrete called Zillow's price blunder "a catastrophic failure."
A wider look at Zillow's national performance by analysts at KeyBanc Capital Markets found it had listed 66% of homes at prices below what it had paid for them, with an average discount of 4.5%.
Zillow said it expects that the wind-down of its home-flipping outfit will take several quarters.
https://www.wsj.com/articles/zillow-quits-home-flipping-business-cites-inability-to-forecast-prices-11635883500