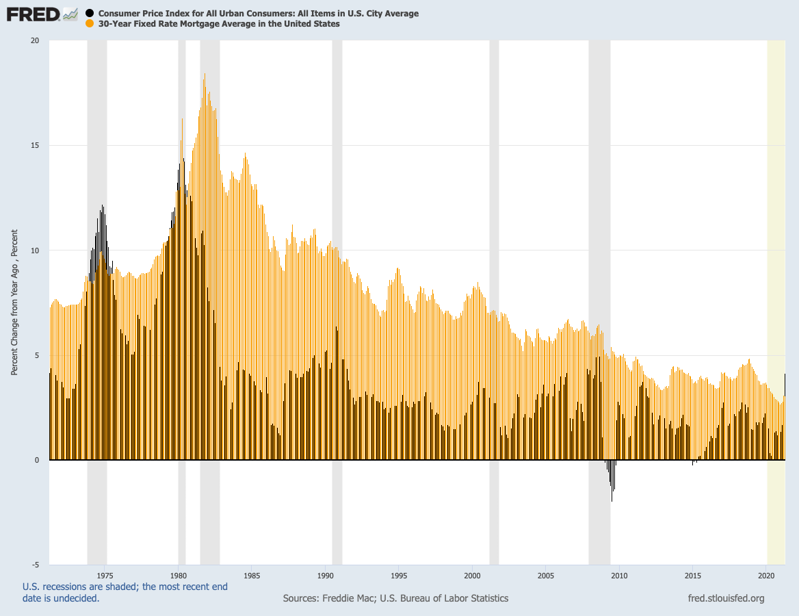 Add this to the list of reasons why demand is so hot…..
For the first time since 1980, the cost of living is rising faster than the average mortgage rate.
The Consumer Price Index for April tells us U.S. inflation is growing at a 4.2% annual pace, the largest jump since the bubble days of 2008. Meanwhile, Freddie Mac's rate for a 30-year mortgage averaged 3.1% in the same month, a smidgen above record lows.
That puts the cost of home loans at 1.1 percentage points below inflation. Let my trusty spreadsheet tell you how topsy-turvy that really is: Over the past half-century, mortgages were an average 4 percentage points above the inflation rate — though that gap's been halved in the past decade.
Inflation rates topping mortgage rates have happened in just 34 of the 601 months — that's 50 years — since this loan index started in 1971. That's just 6% of the time.  The last occurrence was August 1980, when inflation was an ugly 12.9% and mortgage rates were 12.6%.
Link to Article