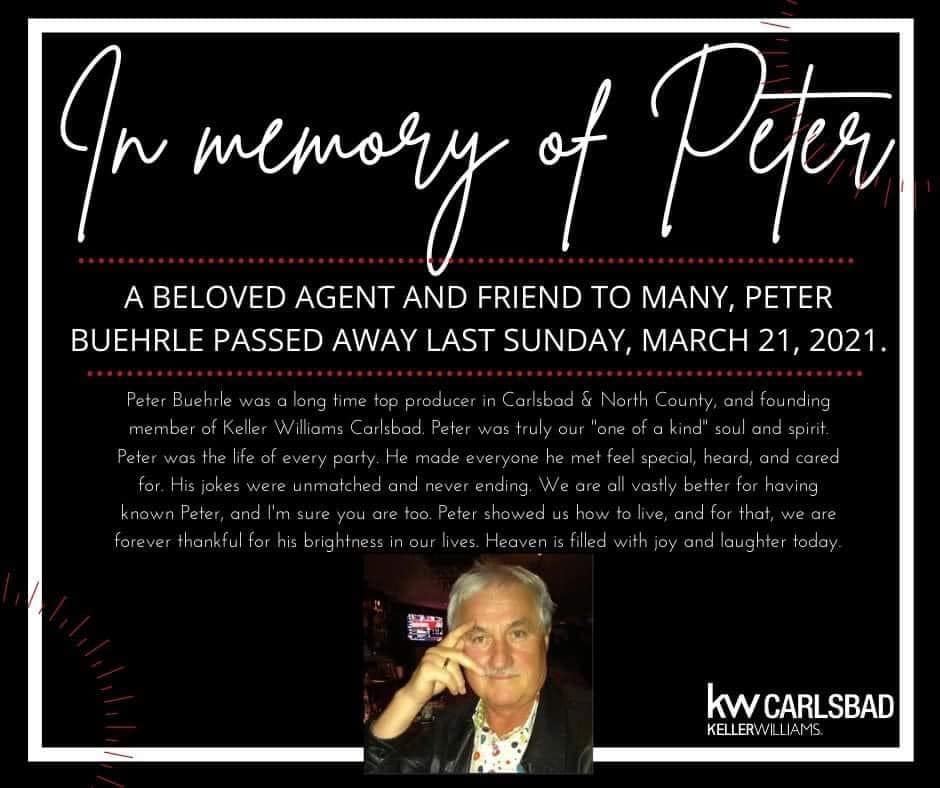 I have honored four legends in these pages – my Dad, Doug Harwood, Gary Thompson, and John Wagner. Today we add a fifth.
Peter Buehrle, affectionately know to all of us as Peter B, passed away on Sunday.
He was gregarious and good natured, always bringing levity to every situation. An accomplished realtor (he sold over 1,200 homes) and a committed golfer, he had friends everywhere he went. The last time I saw Peter in person, I was standing on the curb when he drove up in his car.  As we chatted it up, I noticed that he had a real estate training CD on the passenger seat. When I pointed it out, he said, "Hoping to learn something new every day, and do better for my people".
Kayla and his son Houston were in the same class at CCHS, then he went on to graduate from USC. Houston then became one of the greatest successes to ever come out of Cathedral when he started his own company and landed on Orpah's Favorite Things List in 2018.  Here's his story:
http://sdvoyager.com/interview/meet-houston-max-buehrle-bindle-bottle-encinitas/
The intro on Houston's facebook page is simply this:
Peter Buehrle's son.
Peter was known for his Sunday Funday videos on Facebook. Let's play his last one here:
https://www.facebook.com/pb4real/videos/10158011718692469
Rest easy Peter, you will truly be missed.