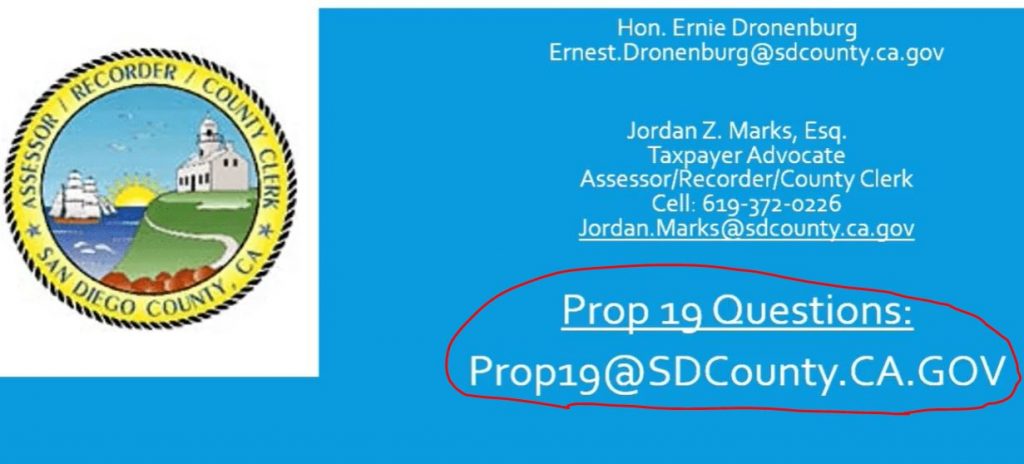 Jordan works for the county and answered questions about Prop 19 in this interview here:
https://www.facebook.com/SanDiegoUnionTribune/videos/4210256878986440
A few highlights:
If you transfer ownership to your kids by February 15th through a grantor trust or irrevocable trust, then they won't be impacted when the new rule takes effect. Ask about your IRS step-up in basis though.
The county recorder's office is closed on February 15th.
The county recorder's office is closed for over-the-counter work due to the pandemic.
If you notarize your document by February 15th, they will accept it as long as you record it at the county recorder's office within three years.
Call his cell phone during normal hours (his wife is a divorce attorney).
Link to 40-minute Interview
~~~~~~~~~~~~~~~~~~~~~~~~~~~~~~