We ended up with 12 offers on my listing in Rancho Penasquitos, with SIX of them over $900,000.  Donna and I did some expert maneuvering to coach the buyer-agents higher on price, and we may have gotten an assist from Zillow too.
This was their zestimate before the listing hit the market: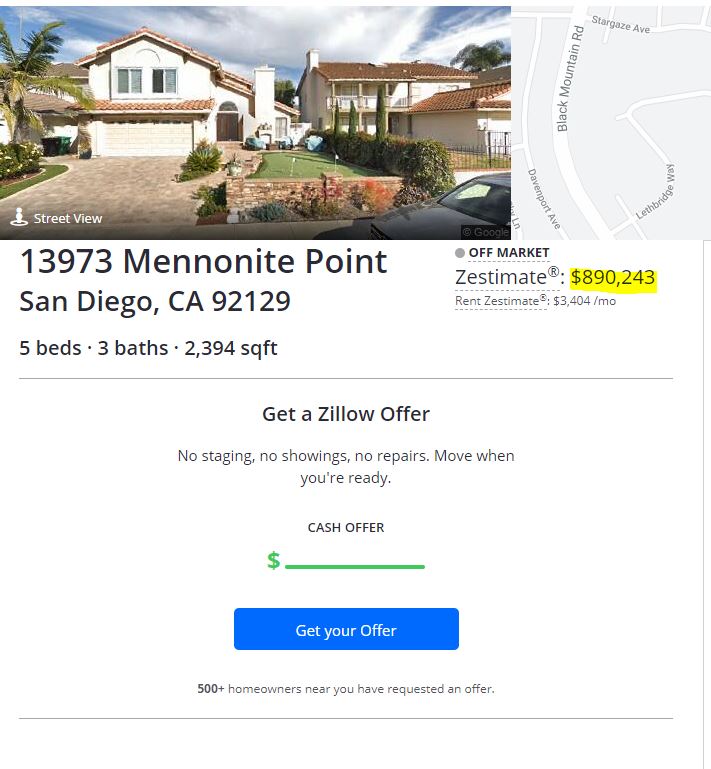 This was their zestimate after the listing went on the MLS for $869,000.  Zillow has no shame – they just hit the number. At least Redfin tries to hide it by changing their estimate to within 1%: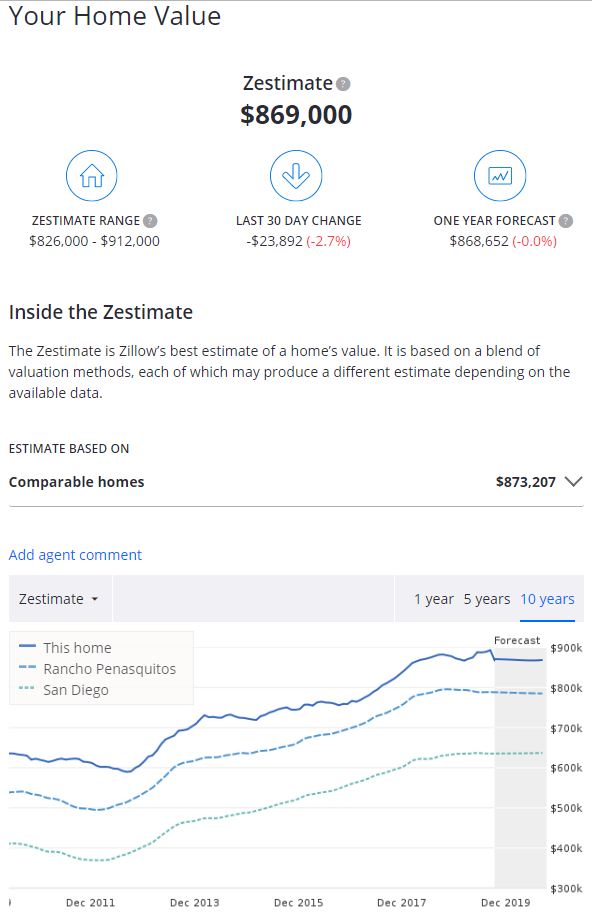 Then we RAISED our list price to $899,000 because we were getting such good action, and Zillow rasied their zestimate right back up: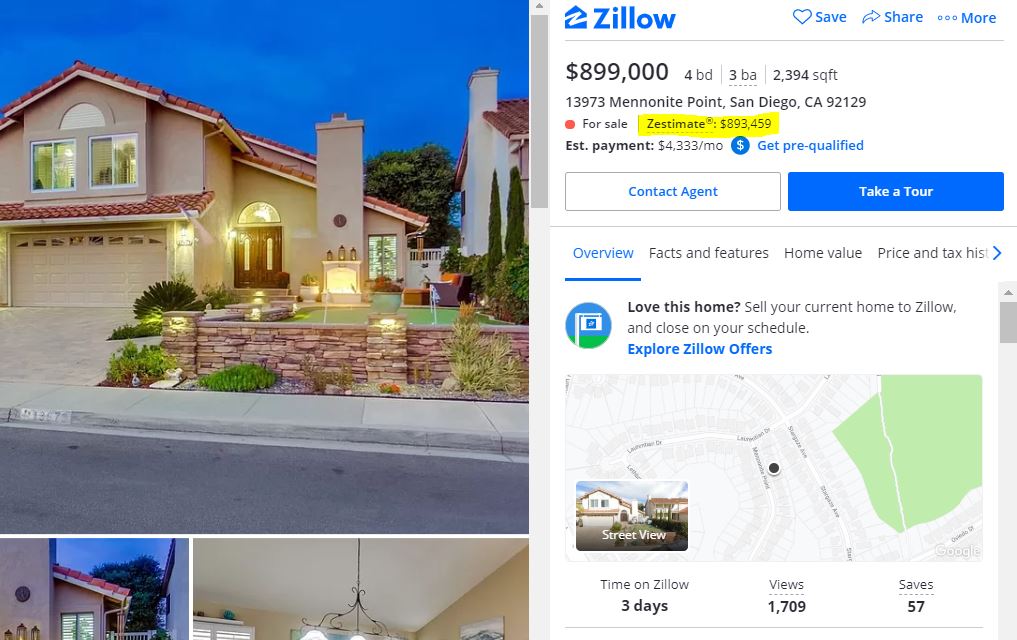 They have no qualms about manipulating the zestimates right before your eyes.
Think of what they will do to you when they try to buy your house.