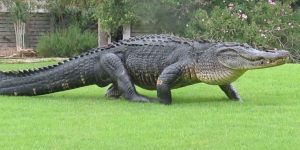 This is a great list:
1. 'How do you keep alligators from coming up into the toilet?'
Michael Lyons, a real estate broker with Lyons Realty Group in Hollywood, FL, has certainly heard his share of concerns about alligators lurking in yards, ponds, and swimming pools. But sneaking into the house? Through a toilet? That left him stumped.
2. 'Do any swingers live in the neighborhood?'
While home buyers often have questions about the neighbors, this one was a first for Kate Julian, a real estate agent with City Chic Real Estate, in Washington, DC.
"They said they were swingers and that's something they were looking for," she said.  Unsure what to say, she countered with, "drive around the neighborhood and see." After all, aren't swingers very friendly?
Click here for full list:
https://www.realtor.com/advice/sell/realtors-reveal-strangest-questions-ever-asked-open-house/