Are you turned off by the e-buyer who wants to lowball your home's value, and then knock off another 7% to 9%? But you like the idea of having your equity available for the next purchase?
How about an old-fashioned bridge loan?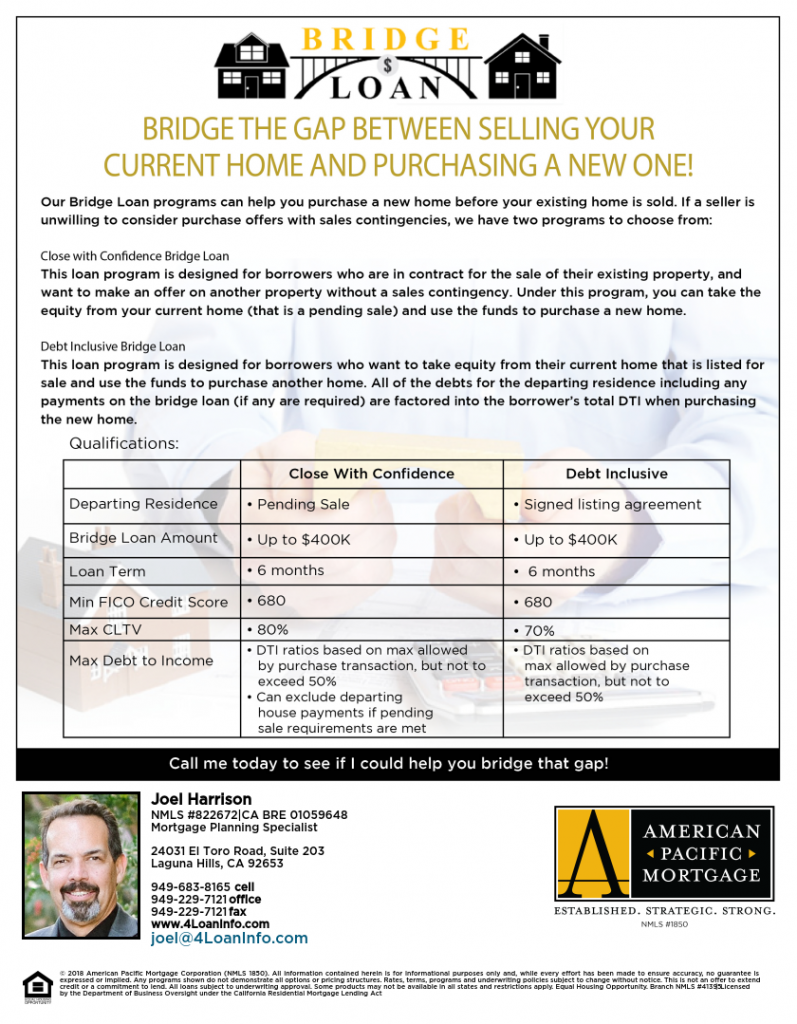 Joel arranged financing for a recent buyer of ours who changed jobs during the week of escrow closing – Joel re-verified employment and still closed on time. This was on 97% financing of a converted-apartment condo built in 1979.
Thanks Joel!