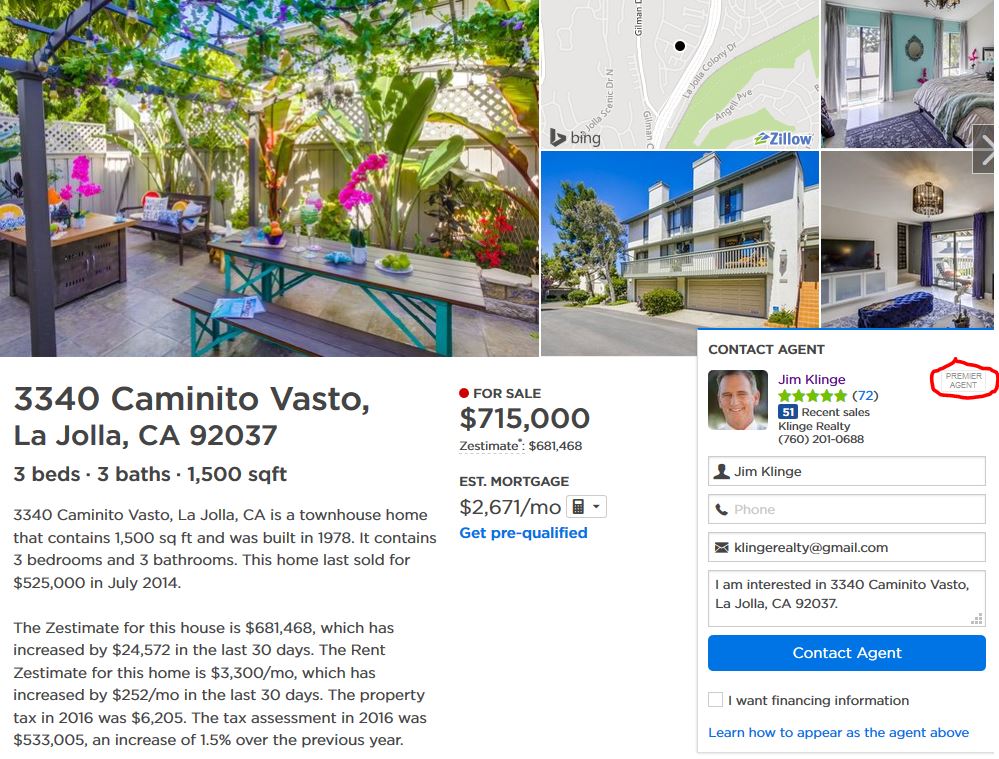 Zillow has uploaded my Caminito Vasto listing!  The MLS remarks didn't pull through – but the photos did, go figure. They also called me a Premier Agent, and eliminated the three-headed monster.
We had two offers on Vasto, and I marked it pending on Monday, but they still show it as an active listing – but at least it's on their website.
They are still having trouble with the listings that go pending, like the one below where they remove the list price and listing agent and just call it off-market, which isn't accurate either for people who may have seen the for-sale sign or who are checking out the listing agents.  I added the first couple of sentences in the remarks to help: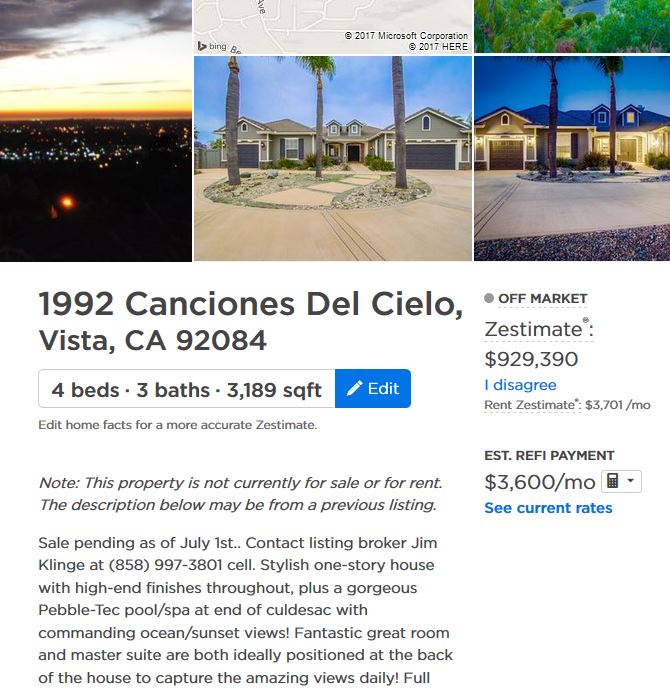 When my Caminito Vasto seller saw her listing finally appear on Zillow today, she said, "I used to use Zillow all the time but I never realized how crappy and slow they were until now….".
It doesn't take much to lose your stature in the marketplace when there are plenty of similar alternatives available!