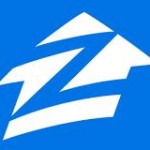 Sandicor had said that the Zillow demands were unacceptable. Who caved?  Zillow is still working out the bugs, but this should guarantee that they are as accurate as the MLS:
SEATTLE, April 27, 2017 /PRNewswire/ — Zillow Group, which houses a portfolio of the largest and most vibrant real estate and home-related brands on mobile and Web, today announced partnerships with the following four new multiple listing services (MLSs):
SANDICOR, Inc., in San Diego. SANDICOR represents all of San Diego County, including East San Diego County and Pacific Southwest Association of REALTORS®, the Greater San Diego Association of REALTORS®, and the North San Diego County Association of REALTORS®, with nearly 20,000 members representing more than 8,000 listings.
The Austin Board of REALTORS® in Austin, Texas. ABoR represents nearly 11,500 members and more than 5,000 listings in Central Texas.
The New Orleans Metropolitan Association of REALTORS. NOMAR is comprised of three organizations, the REALTORS® Association, which serves over 4,000 REALTORS®, the Commercial Investment Division (CID), which provides commercial brokers and agents benefits targeted to their specialized needs and Gulf South Real Estate Information Network, Inc., which provides MLS services to over 5,000 members.
Greater Baton Rouge Association of Realtors represents 2,700 members and nearly 3,000 listings.
"We are pleased to be working with these leading MLSs to ensure that the millions of home buyers and sellers using Zillow Group sites and mobile apps see the highest quality listings information," said Errol Samuelson, Zillow Group chief industry development officer. "Now, the members of these MLSs and associations can rest assured their listings are coming to Zillow and Trulia in less than 10 minutes with the same high quality standards that MLS data ensures."
Zillow Group now partners with more than 570 MLSs around the country, covering 95 percent of active listings in the U.S. marketplace.
Through the Zillow Partnership Platform, real estate agents are prominently displayed as the listing agent on all of their listings and can receive leads directly from Zillow and Trulia, all at no cost. Brokerages receive attribution, branding, a link back directly to their websites and daily reporting access.