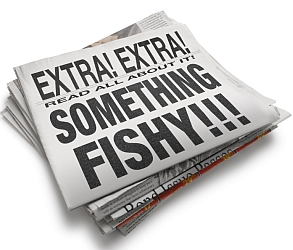 We've noted how real estate commissions aren't disclosed to buyers.
Another hidden gem about commissions is how the listing agents are supposed to disclose if there is a different fee arrangement if they represent both seller and buyer too.  It never matters much, unless there are multiple offers – and the listing agent wrote one of them with their own buyer, which tilts the table in their favor just by having a lower total commission in place.
Our MLS does ask the question during the listing input, but they have it automatically marked NO.  The listing agent would be required to change the answer to YES…..but do they?
It is up to the buyer's agent to figure out if they are about to get screwed, but it's not easy finding the box on our MLS listing, let alone knowing if the answer is correct.
If the buyer's agent does figure it out, they have the right to request the fee arrangement from the listing agent.  From our vaunted Code of Ethics:
Standard of Practice 3-4
REALTORS®, acting as listing brokers, have an affirmative obligation to disclose the existence of dual or variable rate commission arrangements (i.e., listings where one amount of commission is payable if the listing broker's firm is the procuring cause of sale/lease and a different amount of commission is payable if the sale/lease results through the efforts of the seller/ landlord or a cooperating broker). The listing broker shall, as soon as practical, disclose the existence of such arrangements to potential cooperating brokers and shall, in response to inquiries from cooperating brokers, disclose the differential that would result in a cooperative transaction or in a sale/lease that results through the efforts of the seller/landlord. If the cooperating broker is a buyer/tenant representative, the buyer/tenant representative must disclose such information to their client before the client makes an offer to purchase or lease. (Amended 1/02)
If the variable commission rate was easily found and the differential disclosed in the MLS, at least those buyers would have a fighting chance to compete.
Shouldn't we strive for a level playing field?  It would be to the seller's benefit if we did, because those outside buyers would know that they have to pony up more to win a fair bidding war.  But how many times to listing agents just quietly tell their seller to just take their own buyer just to get the reduced fee?
My point? The Code of Ethics is a hollow document of nice ideas that regularly gets ignored when commissions are on the line.  And, just like with short-sale fraud, our own MLS looks the other way.