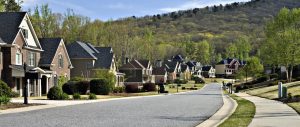 A title rep came by the open house yesterday.  She said it has been so quiet over the last couple of weeks that she has had people call her cell phone just to make sure it was working!
http://www.housingwire.com/articles/37125-pending-home-sales-surge-to-10-year-high
Pending home sales overcame industry hurdles and increased for the third consecutive month in April, surging to the highest level in over a decade, according to the National Association of Realtors.
The Pending Home Sales Index, a forward-looking indicator based on contract signings, hiked up 5.1% to 116.3 in April from an upwardly revised 110.7 in March and is now 4.6% above April 2015 (111.2).
After last month's gain, the index has now increased year-over-year for 20 consecutive months.
Lawrence Yun, NAR chief economist, says vast gains in the South and West propelled pending sales in April to their highest level since February 2006 (117.4).
"The ability to sign a contract on a home is slightly exceeding expectations this spring even with the affordability stresses and inventory squeezes affecting buyers in a number of markets," he said. "The building momentum from the over 14 million jobs created since 2010 and the prospect of facing higher rents and mortgage rates down the road appear to be bringing more interested buyers into the market."
Pending home sales in the South jumped 6.8% to an index of 133.9 in April and is 5.1% higher than last April, while the index in the West climbed 11.4% in April to 106.2, and is now 2.8% above a year ago.
Although the future of mortgage rates lies in question, Yun said, "Even if rates rise soon, sales have legs for further expansion this summer if housing supply increases enough to give buyers an adequate number of affordable choices during their search."
As it stands, mortgage rates have remained below 4% in 16 of the past 17 months, and Yun predicts that they will continue to hover around 4% in coming months.
Looking ahead, Yun expects sales this year to surge higher than earlier estimates, coming in around 5.41 million instead, a 3% boost from 2015. After accelerating to 6.8% a year ago, national median existing-home price growth is forecast to slightly moderate to between 4% and 5%.
From CAR:
April REALTOR® Market Pulse Survey**:
In a separate report, California REALTORS® responding to C.A.R.'s April Market Pulse Survey saw a decrease in floor calls, open house traffic, and listing appointments/client presentations, likely due to the tight inventory and low affordability conditions constraining the California housing market. Floor calls and listing appointments both reversed three months' growth in April. Open house traffic declined also but has been in positive territory since the beginning of the year.
• The share of homes selling above asking price in April shrank for the first time since December 2015, slipping to 32 percent from 34 percent in March and 36 percent in April 2015. Conversely, the share of properties selling below asking price rose for the first time in four months to 40 percent. The remainder (28 percent) sold at asking price.
• For the homes that sold above asking price, the premium paid over asking price declined for the second straight month to an average of 9.6 percent, down from March's 9.8 percent and 10 percent in April 2015.
• The 40 percent of homes that sold below asking price sold for an average of 12 percent below asking price in April, down from 9.6 percent in March and 11 percent a year ago.
• Nearly seven of 10 properties for sale received multiple offers in April, indicating the market remains competitive. Seventy-two percent of properties received multiple offers in April 2015.
• The average number of offers per property decreased for the first time in three months to 2.9 in April, down from 3.3 in March and 3.6 in April 2015.
• With home prices leveling off in recent months, more sellers are adjusting their listing price to become more in line with buyers' expectations. About one in four (23 percent) of properties had price reductions in April, down from 28 percent a year ago.
• Low housing inventory continued to be REALTORS®' biggest concerns, cited by one in three (33 percent), while 16 percent indicated declining housing affordability, and 14 percent stated overinflated home prices.
• REALTORS® remained somewhat optimistic about market conditions over the next year, with the index increasing slightly from 60 in March to 61 in April. However, optimism is waning as the index is down from 73 a year ago, indicating fewer REALTOR® respondents are positive about the market.