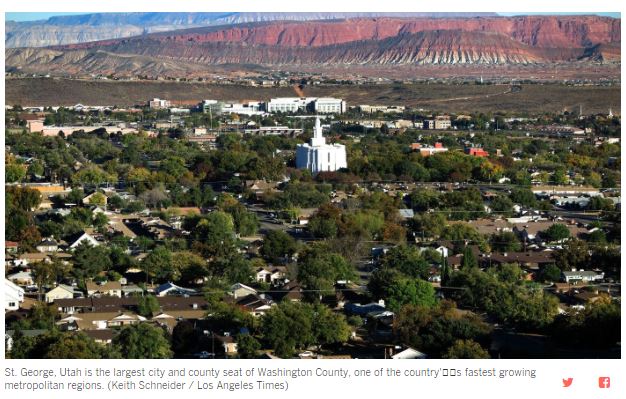 From the latimes.com:
A report from the state Legislative Analyst's Office earlier this year confirmed the obvious: People are leaving California. Between 2007 and 2016, we lost 6 million residents to domestic migration. Our population still grew overall, gracias to out-of-staters moving in and our ever-impressive (though declining) birthrate. But the fact remains that many people don't think staying in California is worth the hassle anymore.
The drop was "low in historical terms," according to the LAO, but the political right pounced on the findings as proof of the decline of Taxifornia. Conservative pundits and politicians have claimed for years that state policies push our best and brightest to move away; indeed, they hail those who leave as new pioneers who deserve applause for taking their dreams and tax dollars elsewhere.
Those eggheads, however, never seem to check in with the folks on the receiving end of the California exodus. I do, and I bring a message from them. If you're thinking of decamping, please don't.
This summer, I drove on what has become an increasingly popular corridor for California's quitters: I-15 to I-70. It runs through Nevada, Arizona, Utah and Colorado — four of the seven most popular states for expat Golden Staters. Nearly half a million of them relocated to these four states in the past decade, according to the LAO. All along the way I saw the chaos that ex-Californians have wrought.