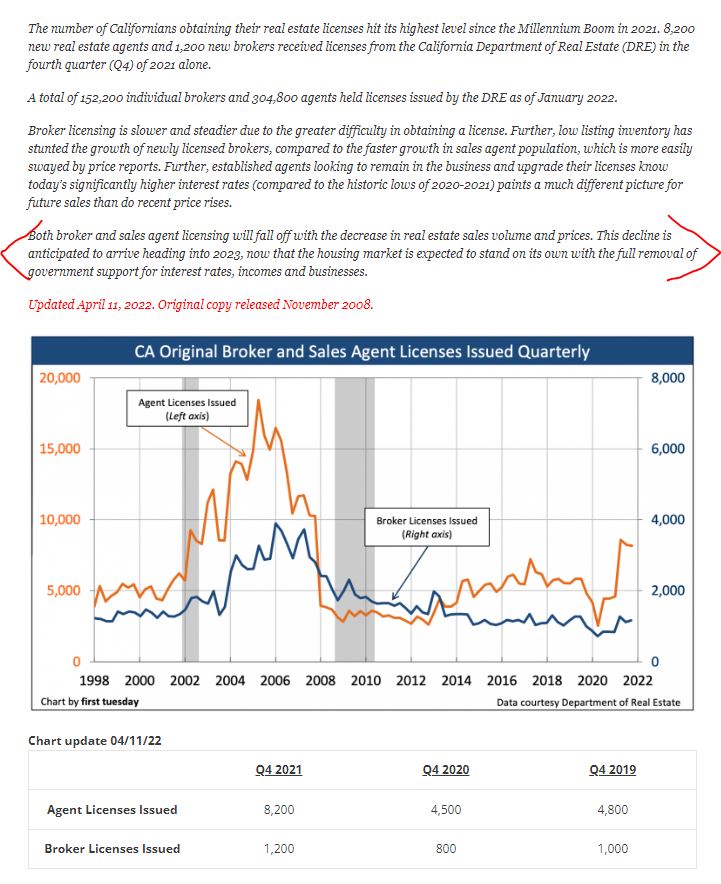 https://journal.firsttuesday.us/sales-and-broker-population-2/61530/
More people continue to get their real estate license.
It looks like there have been around 8,000 new licensees in each of the last 2-3 quarters!  There are somewhere between 15,000 and 20,000 dues-paying realtors already in San Diego County, and last month there were 3,198 residential sales on the MLS…..for the whole county!
I think that their doomy author has been misreading the market for years, but if you are thinking about becoming a realtor, believe their nonsense and don't bother – there is not enough business to go around.