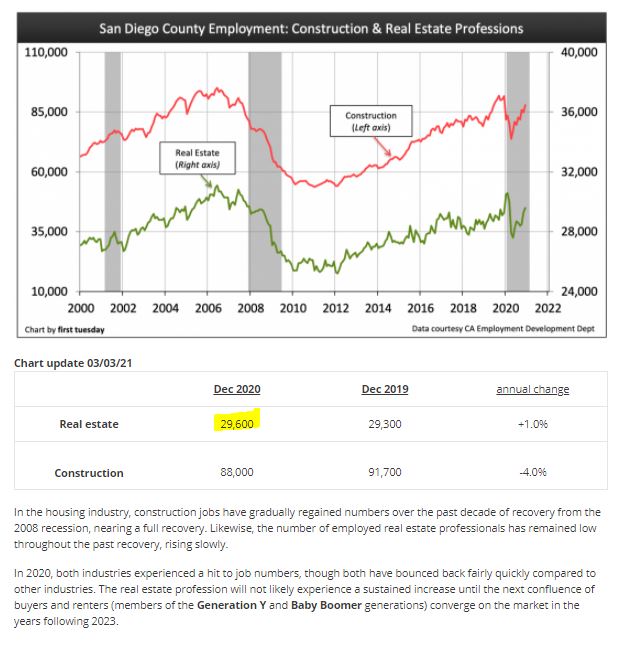 Thanks to the readers who sent in the recent WSJ article that mentioned that the national inventory is so bleak that there are more realtors than homes for sale (1.04 million homes vs 1.45 million realtors).
Let's check the local productivity.
The graph above shows 29,600 real estate professional in San Diego County. (SDAR states that they have 20,000 members, NSDCAR says they have 6,000 members, and there is the PSAR which doesn't have their member count on their website).
Last month we had 2,680 homes sold, including all property types – such as condos and mobile homes.
It means that 90% of the realtors in San Diego didn't sell a home last month – in the hottest February ever.
It's not as easy as it looks.  Get Good Help!