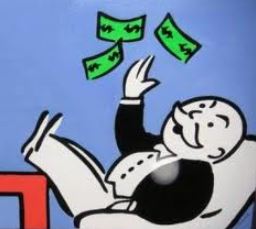 San Diego County has 3.338 million people, plus more affluence arriving daily.
There is 27.5% of the SDCo population that is under age 18.
3,338,000 x 72.5% x 7.6% = 183,923 millionaires in SD County!
You can imagine the horsepower that homebuyers are up against – millionaires trying to outdo millionaires!
Credit Suisse's latest global wealth report shows there are 46.8 million millionaires (measured in USD) worldwide.
Of those, 40% or 18.6 million individuals are in the United States.
This means that about 7.6% of the U.S. adult population are millionaires.
Which indicates that approximately 14% of U.S. households are in the millionaire club
With a median wealth of $65,904 for an adult in the U.S., $1,000,000 represents 1517% of the median.
The annual increase in global wealth per adult was 2.6%.
After the U.S at 40%, the next highest 5 countries for millionaires are China 10%, Japan 6%, United Kingdom 5%, Germany 5%, and France 4%.
These top six countries represent 70% of the world's millionaires.
If you're a millionaire, you are in the top 0.6% of wealth for the world's population.
The nine cities with the most millionaires, in decreasing order are Tokyo, New York City, London, Paris, Frankfurt, Beijing, Osaka, Hong Kong, and Shanghai.