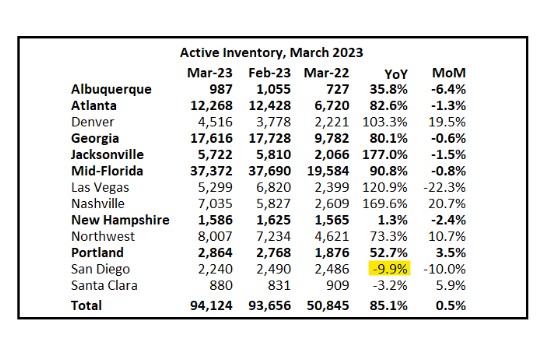 Here is Bill's second look at the active inventories with more metros added. It is incredible how inventory is exploding elsewhere, yet San Diego has fewer homes for sale now than during last year's uber-frenzy.
The Atlanta metro population is 6,144,050 which is almost double ours….but they have 5x the inventory!
It should open up more opportunities for San Diego homeowners to sell at record prices (or close), and cut good deals out-of-state. Metros that have 2x the inventory YoY should be ripe for 10% to 20% discounts.